Actually, we (BOLANG) did it again.

LOL, i put Britney's song title as my title.
Its been more than 30days I dont blogging. Some of my friend ask I had stopped with blog stuffs or something. With my current posting let me clarify that I'm still on with my blog, and will always blogging. It just about the right moment for me to put some posting, I don't feel right if I do blogging anually when I have no feel for it, just to avoid boredom in blogging (well, in fact actually i found my self almost in my boredom situation about blogging stuffs).

OKay then, for this posting. I would like to write-down my full report (in pictures) about my backpacking-journey to Belitung - Indonesia with my friends Bolang (which are Eaz, Putri 'n Icing). First of all, maybe you've read my previous post titled It Doesnt Matter... about me and my friends planned to backpacking to Belitung and you know what ? It feels like a dream come true. I did it, no, I mean, we (bolang) did it. We were there for about 5 days. So much joy and happiness happened there and I think there are no words can describe how beautiful belitung are, with those clear deep sea, white softed sands, yet odd-shaped stones at each beach.

So, here they are : the pictures, about me and friends journey to Belitung.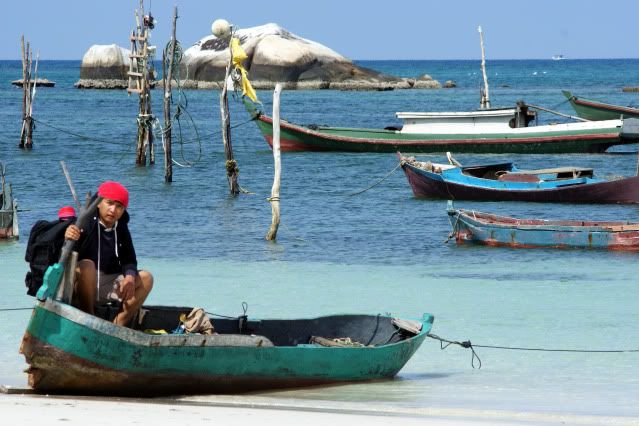 ::my self @tanjung kelayan beach::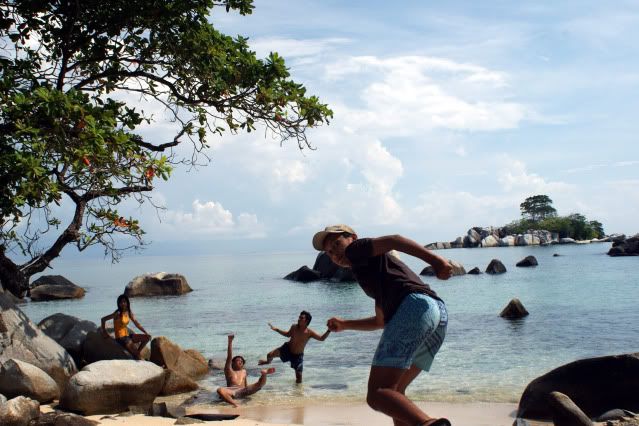 ::funny pose @lengkuas island::
::bolang @shooting location of Laskar Pelangi the Movie (in case you have no idea about the movie, its one of blockbuster in indonesia)::
::buddhayana temple, also known as kwan im goddess temple::


::putri, me, icing and eaz @tanjung tinggi beach::


::tanjung pandan harbour::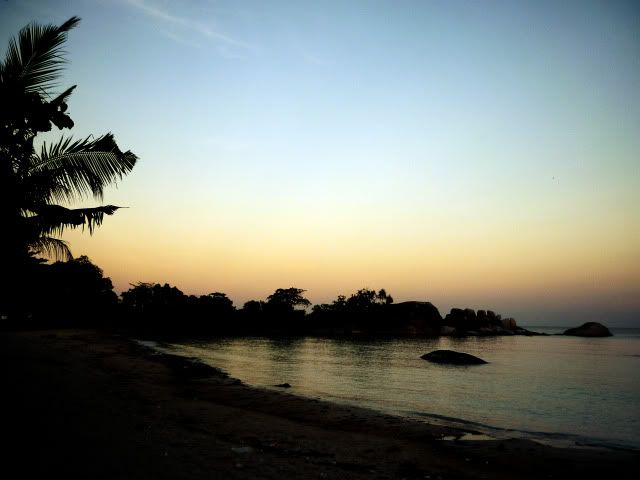 ::pantai tanjung tinggi::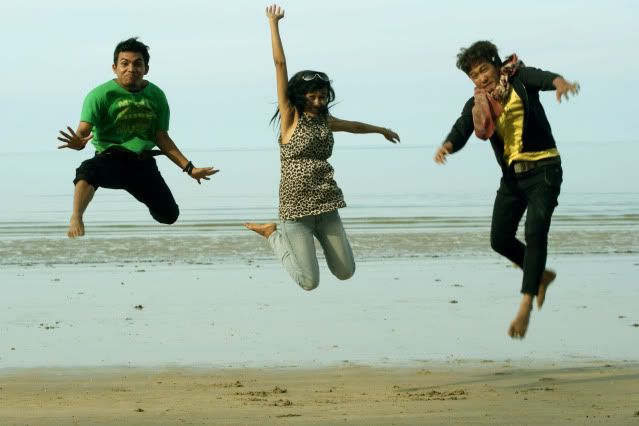 ::eaz, putri and me, fly to the sky @pantai burung mandi (bird bath beach,,y'all must laugh right now)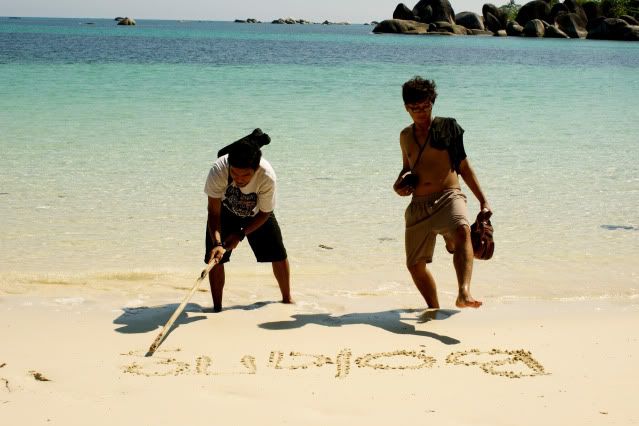 ::eaz and me, writing Bolang's word on white-softed sands::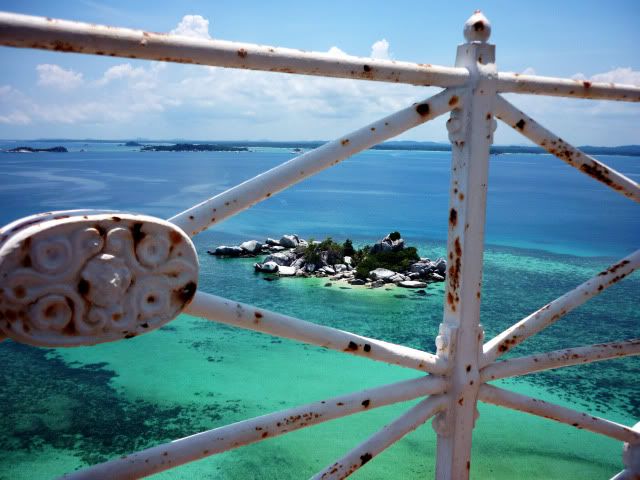 ::view from the top of lighthouse in lengkuas island::
*for information, the lighthouse ages more than 100 years old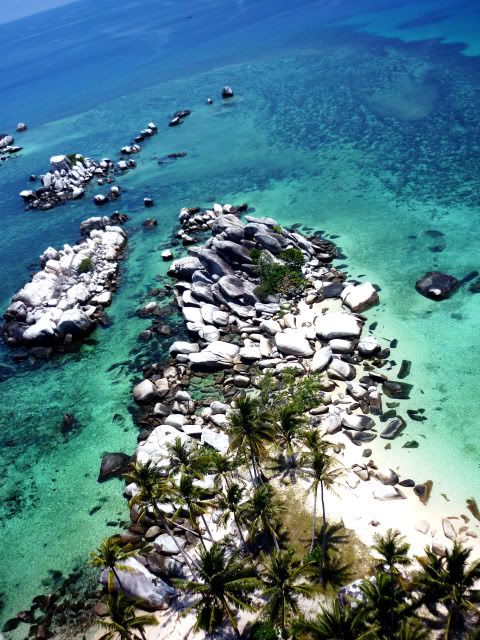 ::still view from lighthouse::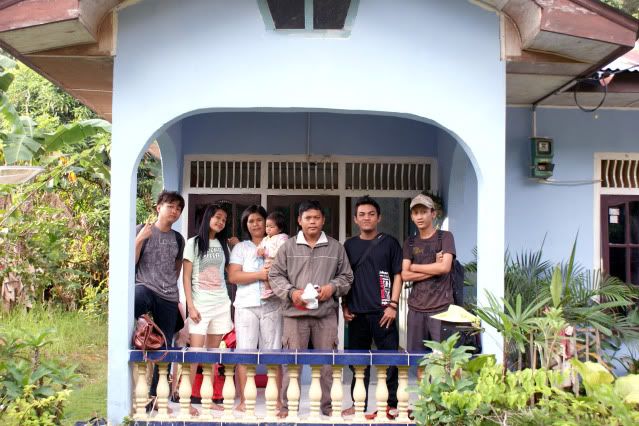 ::bolang with local resident whose houses we are living at::
For more pictures, just click on to my
photobucket
, and for you who planning to come and visit this island (
please, dont tell me that you're not get tempted by seeing those pictures above
) and think need some or more information how to get there, culinary, accomodation, and other stuffs, please feel free to contact me. I'm definitely will help you guys. Its like an honour for me, to help and promote my country tourism.