Well, lately I'm about more and more in love with photography stuffs. With my curiosity yet my wanna-be photographer style, I always carry my digital camera in my hand - almost every step I take, I always bring it (too much ha ? LOL, yap, I think its too much). You all must say I'm an autistic person, who always hand the digital camera in my hand and keep taking pictures - but again, who cares 'cause I like it (at least for now).
Here are my shots. The first is pancake which made by my self, well probably it was the best pancake I ever made *. Second picture is Skybuilding in Central Jakarta called '
Wisma BNI 46
' *, the building shaped just like a blue pen.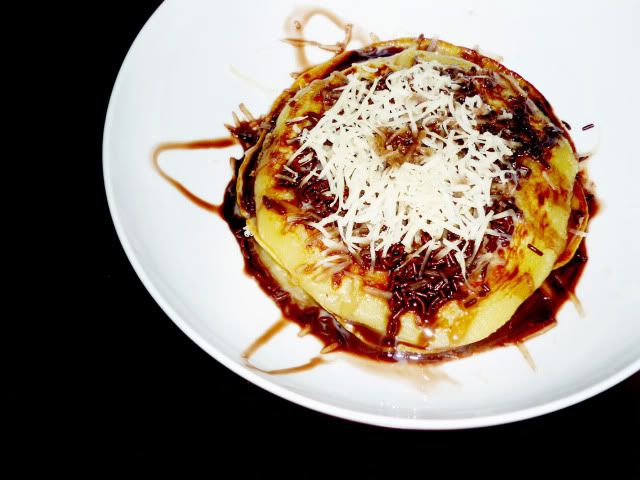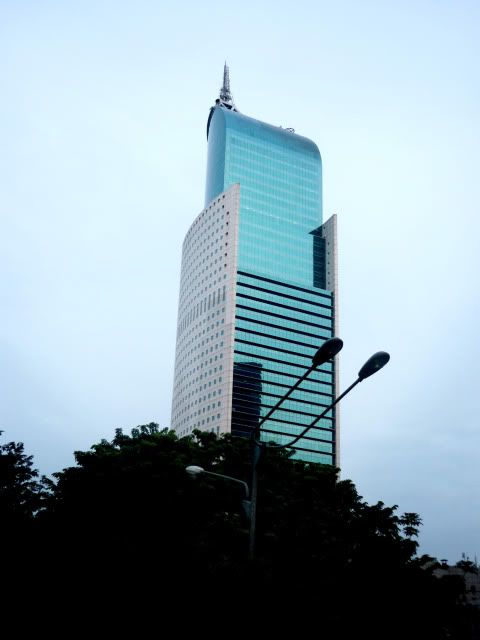 So what you guys think ? Need a-or-two comment and advice, please.
* best pancake I ever made after four times tried
* Wisma BNI 46 is 250meters tall. Now it's known as the highest building in Indonesia